Global Mission Partner | Forever Mercy
East London, South Africa
Menton News Letter | Summer 2020
"And let us not grow weary of doing good, for in due season we will reap, if we do not give up. So then, as we have opportunity, let us do good to everyone… " ~ Galatians 6:9-10a
Dear Friends and Family,
We are grateful for your continued prayers for us and generosity towards us during this unsettling and trying time. Thank you for partnering with us in loving these precious children and telling them of the love of Jesus.
Since our last update, we have completed 2 school terms (semesters) and we are a week into the third term. The little ones are enjoying kindergarten and doing so well. Nuraanah is in 5th grade, Ava 7th, Nooria, 8th and Emily 10th. It's a joy for us to see them growing and learning.In March we celebrated our 20th Wedding Anniversary as well as Kara's, Naomi's and Olothando's birthdays.
On the 26th of March, the whole of South Africa entered a 3 week Lockdown which has been extended, and we are currently in Level 3, which has fewer restrictions. Along with the rest of the world, South Africa has experienced the pain of death due to the virus and the severe hardships and challenges that have come from loss of employment and income. We lament and grieve the tragic effects of the fall and trust in the Lord of History who hold all things – disease, life and death – in His hands. We pray that the church around the world will have a winsome and compelling witness as we tell of the unshakeable hope we have in Christ.
AND THEN THERE WERE 11
The day before lockdown we received news from the Safe Home that Christopher could come home with us and that all the paperwork will be sorted out after lockdown ends. We are elated that this handsome little man is part of our family. We met Christopher last December when we visited Guardians of Hope Place of Safety here in East London. When we heard his story and that he is HIV positive, we immediately considered applying to be his foster family.
Although it was challenging to add a toddler into the mix during this time of lockdown and trying to homeschool 7 children, this sweet boy has been such a delightful distraction and we all love him so much.
In June we celebrated Emily's 16th, Lathitha's 6th and Nuraanah's 11th Birthdays. We are thankful to have a large yard for the children to play in during lockdown. The 3 littles ride their balance bikes for hours each day and Christopher has joined right in with his own little push bike.
Earlier this year we were able to paint one of the bedrooms and set it up as the "teenage room". The girls enjoy being together and spend a lot of time reading, drawing and listening to music. Our next projects are the kitchen and floors.
Kara has enjoyed the opportunity to spend a few days at the local Veterinary Clinic and observe some of the procedures and surgeries and sometimes even lend a hand. She has wanted to be a Vet since she was 5, so she is completely in her element.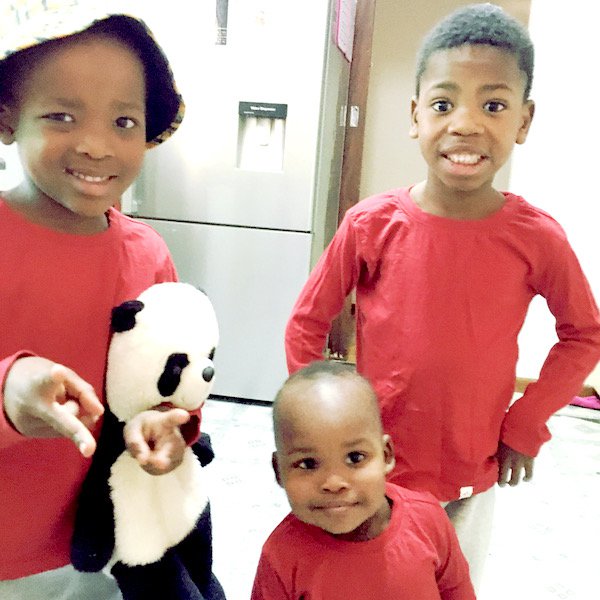 We have truly missed meeting with our church and can't wait to be able to gather again on a Sunday and in our Community groups. We are thankful for the technology that has enable us to connect via video on Wednesdays and worship on Sunday's in our homes. John has had the opportunity to record a couple bible teachings for Grace Bible Church and also join CrossPointe Coast in Florida for a sermon series on the attributes of God, preaching on the Power and the Goodness of God.